For the Jane Austen lover in your life (and that may very well be YOU): 12 gifts they'll adore.
Stop using your car to brag about your beach vacations to HHI, OBX, or PCB, and use it to brag about your imaginary vacations to fictional literary locations like Northanger Abbey.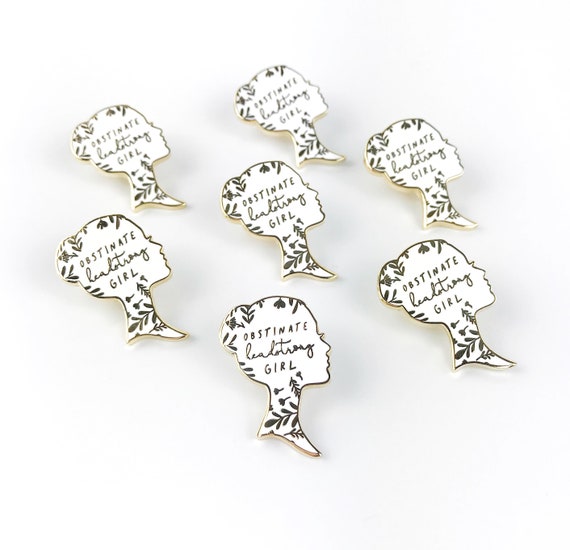 2. Obstinate, headstrong girl enamel pin.
I have a friend who named her daughter after Elizabeth Bennet, who assures me that being an obstinate, headstrong girl is preferable at not-yet-one-and-twenty than at age seven. (But wouldn't this pin look great on your tote bag, regardless of age?)
I suspect that these socks are naturally superior to other socks—especially in the eyes of the Janeite who discovers them in her stocking.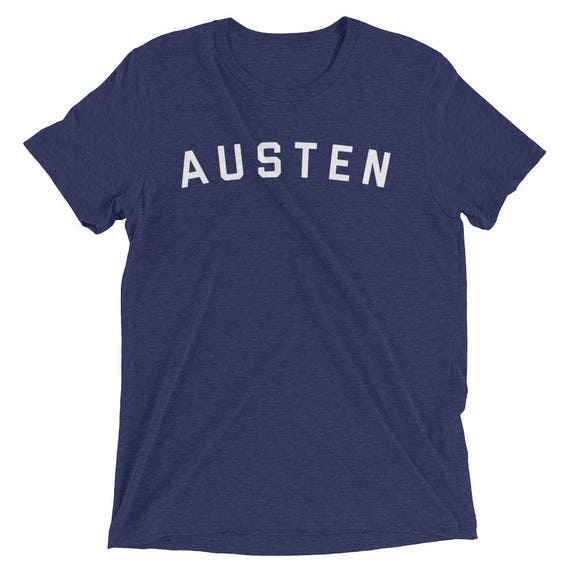 4. Austen tee.
I would totally wear this (hint, hint) fun tee from Etsy shop Exploring with Words. More styles available, but this is the one I'd want to find under my tree.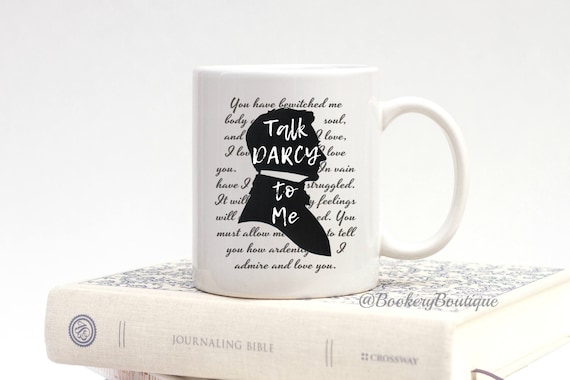 Make her mornings with this mug from Bookery Boutique on Etsy.
Let this action figure bring your Austen fan joy every time she sits down to her desk. (You better believe Jane is sitting on mine.)
7. Marrying Mr. Darcy card game.
In this card game, players take on the role of female Pride and Prejudice characters and work to improve themselves and attract desirable suitors. The player who attains the best marriage wins the game, of course.
8. Jane Austen: The complete works.
The seven books in this Penguin Classics box set—Sense and Sensibility, Pride and Prejudice, Mansfield Park, Emma, Northanger Abbey, Persuasion, and Love and Friendship (early writings and juvenilia)—are essential titles for any Austen lover's personal library. And they're gorgeous.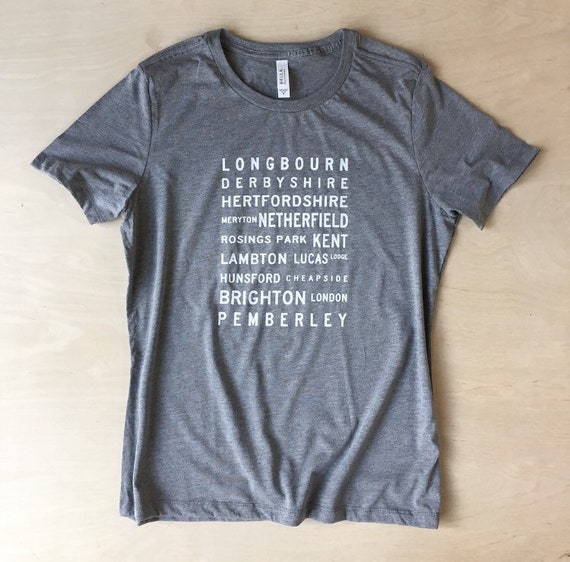 9. Pride and Prejudice locations tee.
Share the love of your favorite Pride and Prejudice locations with this tee from the Austen-inspired shop Brookish.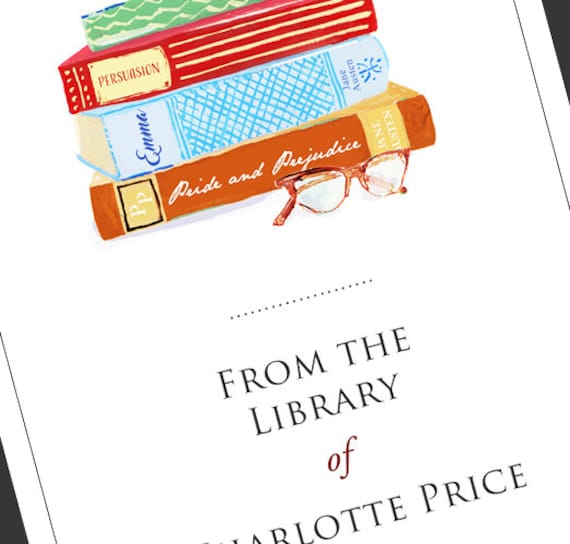 Don't let your friends forget who they borrowed your books from, or who your favorite author is.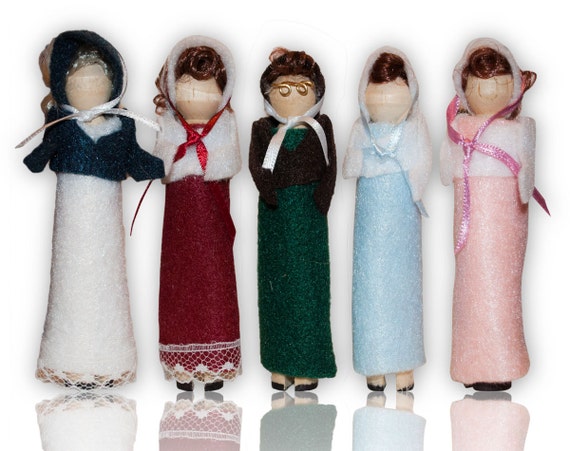 11. The Bennet sisters clothespin doll ornaments.
It's a truth universally acknowledged that Christmas trees benefit from bookish enthusiasm.
12. Jane Austen candle.
Gardenia, tuberose, and jasmine combine to make this sweet scent in honor of Jane.
What are your favorite Austen-themed gifts? What would you add to the list? 
P.S. Want more gift ideas? Check out the 2017 Jane Austen gift guide right here. You may also like 3 imaginative Pride & Prejudice retellings I've enjoyed recently, and my favorite Jane Austen film adaptations. Click here to check out the complete 2018 MMD Gift Guide for Book Lovers.
more posts you might enjoy