I'm not wild about shopping, but shopping for book lovers is a different story. I hope you enjoy browsing this list as much as I enjoyed putting it together.
These 20 gifts are sure to delight the book lover in your life, but take note: I've chosen lots of independent shops and creators for this year's guide, so watch those shipping deadlines and do them a favor by getting your orders in early!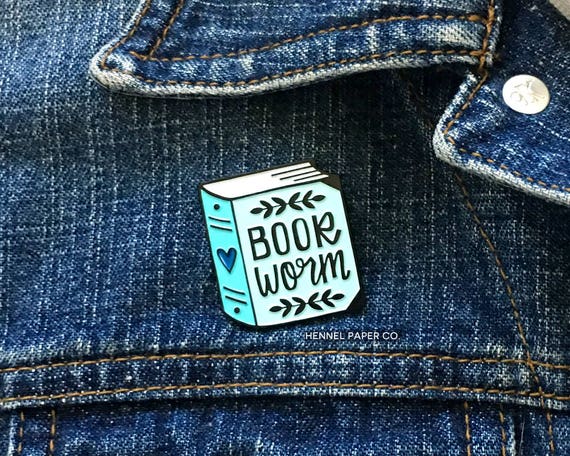 1. Bookish pin.
There's no shame in your book nerd game! I especially love this bookworm pin from Hennel Paper Co. (plus they have a Plant Lady pin!), but Etsy is full of bookish enamel pins to deck out your jean jackets, book bags, and bulletin boards.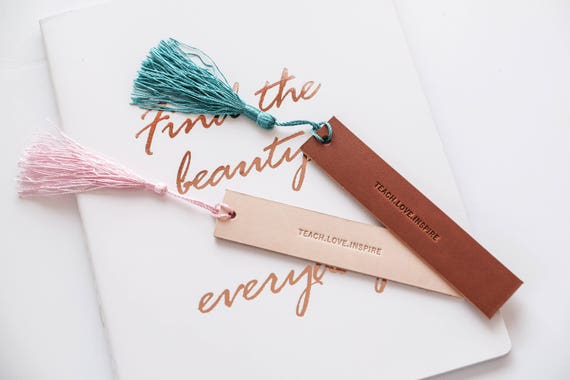 2. Personalized leather bookmark.
Personalize this beautiful bookmark with your reader's name, initials, monogram, or a short quote, and they'll think of you every time they open their book.
Whether you've visited the Brooklyn bookstore or only dream of doing so, this tee's message is on point.
4. Book sleeve.
I love my book sleeve, made by Kari Sweeney of @whatkarireads. Pretty and practical, it keeps your books from getting banged up in the depths of your purse or backpack. Order one for yourself or a friend by sending Kari a DM on instagram.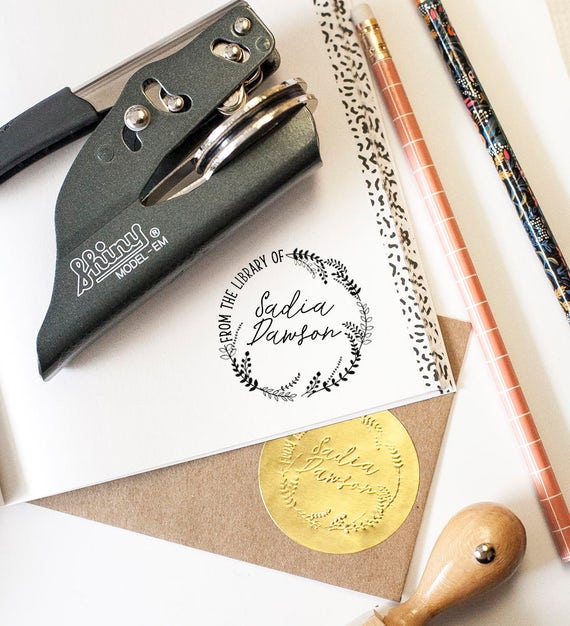 5. Custom book plate stamp or embosser.
Afraid to gift a book to the reader who's read everything? Give them this instead, so they can personalize their entire library.
6. Page 1 cozy reader book bundle.
The delightful cozy reader book bundle has returned to Page 1 Books and this year you have the option to make your book I'd Rather Be Reading. Each bundle also includes Theo's Chocolate, book nerd socks, a bath bomb, a "long winter's nap" candle, and a literary mug from Obvious State. So cozy!
7. I'd Rather Be Reading bundle.
New in the Modern Mrs Darcy shop! We heard your requests for signed copies and fun gifts. Each bundle includes a signed copy of I'd Rather Be Reading, a tin of "I'd rather be reading"  book darts, a coordinating bookmark, and MMD stickers. (We'll also have signed copies of Reading People available.)
8. The Power of Love by Bishop Michael Curry.
Remember the amazing homily from Meghan and Harry's wedding? Now you can get it in book form, with an introduction plus additional sermons on love and social justice from Bishop Curry.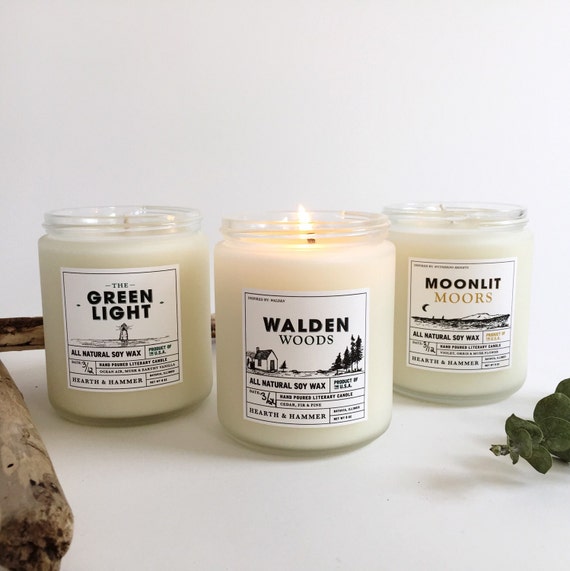 9. Hearth and Hammer literary candles.
Hearth & Hammer is dedicated to "illuminating literature through aromatic storytelling." Of their numerous sophisticated scents, my faves are Green Light, Walden Woods, and Burning Book.
10. Book darts
These magical little bookmarks mark not only your page, but the exact line you want to remember. Take it from a convert: once you try them you can't go back to your old bookmarking ways. Available in Modern Mrs Darcy, What Should I Read Next, or I'd Rather Be Reading tins.
11. Page anchors.
This distinctive bookmark provides a classy way to read hands-free. The anchor slides into your book and holds it open—without harming the spine—so you can enjoy your lunch and your book.
12. Ideal Bookshelf mug.
Jane Mount's illustrations make any bookshelf look ideal, but I'm especially fond of this "novels from the 1800s" mug.
13. Bibliophile by Jane Mount.
First line: "The goal of this book is to triple the size of your To Be Read pile." I love Jane Mount's work and her well-known coffee table book My Ideal Bookshelf; her gorgeous new collection will both look great on your favorite reader's coffee table and inspire them to read with abandon. (I'm delighted to appear on page 153!)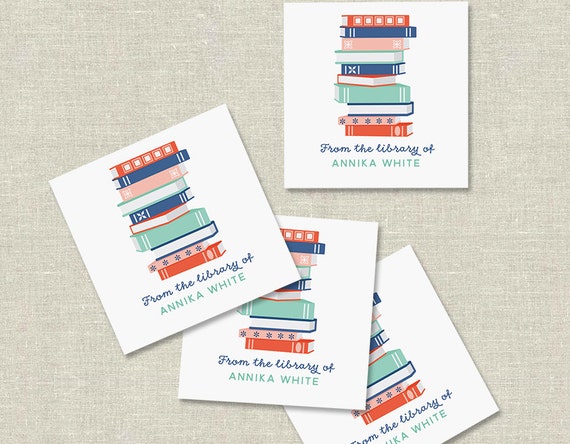 A crowd-pleasing, practical gift for the readers in your life, especially those who generously lend from their personal libraries.
15. Easy, Tiger bookmarks set.
You can't go wrong with snarky bookmarks, and this snappy set from Easy, Tiger is so fun. (I got mine at Franklin, Indiana's Wild Geese Bookshop—stop in and see them or check out your local indie.) If you'd rather mark your place to taco bout it later, check out this foodie set.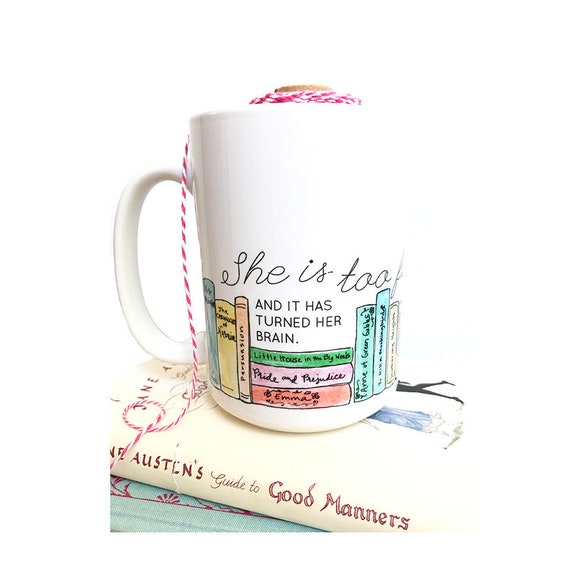 This adorable mug from fan favorite Carrot Top Paper Shop will delight the book lover in your life. If you're looking for gifts featuring literary heroines like Anne Shirley, Jane Austen, and Nancy Drew you are really going to enjoy browsing.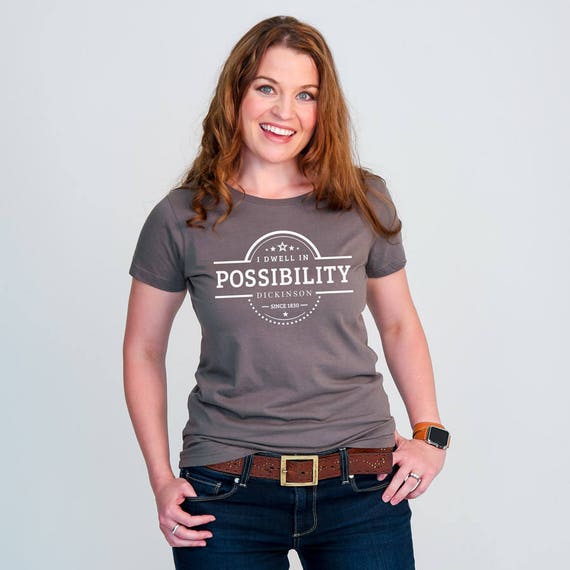 17. I dwell in possibility tee.
Perhaps my favorite quote of all time, emblazoned on a plush EarlyShirts tee. Check out their small but mighty assortment of tees for men, women, and kids, including Louisa May Alcott's "She is too fond of books and it has turned her brain" and Shakespeare's "And though she be but little, she is fierce."
18. Butterbeer coffee.
Book Lovers Coffee offers beans for your book lover, your coffee lover, and especially your Potterhead coffee lover.
Says CW Pencil Enterprise: "Baseball scoring is one of the few 21st century activities still done mostly in pencil, so we thought we'd make something specifically for it." These pencils, sold in a set of six, are smudge-proof and dark enough to show clearly on glossy scorecards. Not a sports fan? This lefty sampler set would make the right person very, very happy. Don't forget the sharpener.
Modcloth regularly features a nice variety of book nerd options, including this graphic tee. Also of interest: this book dress, this hand-drawn books tee, these adorable book worm knee socks, and this fetching library skirt (that you all keep telling me to buy).
Happy shopping, and happy reading!
P.S. Want more great bookish ideas? Check out the still-fresh 2017 guide right here with 30 more great gift ideas, and click here for the 2016 gift guide for book lovers.
more posts you might enjoy