Around here, summer reading season is the best time of the year, and WHAT a year it's going to be! There are so many great books coming out this season, and I can't wait to share my Summer Reading Guide with you next week.
But I don't want to wait a moment longer to share this summer's Book Club picks, the ones we're reading together in the Modern Mrs Darcy Book Club.
Book Club is the place where we're learning to read better, together. We read a monthly selection plus regular classes and educational content that helps us get more out of our reading lives. I'm so excited about what's in store for the season to come.
Our 2019 summer reading selections
In the past, we've read NEW NEW NEW books for summer, but this year we're putting a new spin on our summer reading selections: instead of reading hot-off-the-press titles, we're reading books that are a little bit older, so they're easier to get your hands on—especially for our heavy library users. But each pick has strong ties to this year's Summer Reading Guide selections.
MAY: • First, we're wrapping up our spring reading selections with Julie Buxbaum's Tell Me Three Things. I just zoomed through this novel for the third time and loved it so much, again—and we're talking to Julie herself on May 29! Her brand-new novel Hope and Other Punchlines is in this year's Summer Reading Guide.
JUNE: • The Gown by Jennifer Robson. The guide is chock-full of WWII historical fiction, and this wonderful historical novel focuses on the bright spot in Britain's grim postwar period: Princess Elizabeth's royal wedding. We're talking with author Jennifer Robson on June 25.
JULY: • Garlic and Sapphires by Ruth Reichl. I love and adore this 2005 memoir, and it will be such a treat (pun intended) to read again this summer. (And yes, Save Me the Plums is in the Summer Reading Guide.) Reichl's story of her time as an undercover food critic is perfect for foodies and students of human nature.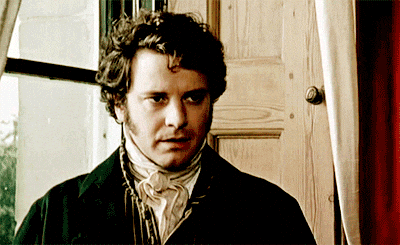 AUGUST: • Pride and Prejudice by Jane Austen. Yes friends, we are reading Pride and Prejudice together. In 2019 an astounding number of Jane Austen retellings and interpretations are coming out (helloooo, Summer Reading Guide and MMD bookish content!), so we're going to visit the original, together. (And then discuss the 2019 versions all. summer. long. #bestlife)
Learn more about the reading world (and YOUR reading life)
Because Book Club is the place where we learn skills to boost our reading lives, we'll have great educational content all summer long. I've dubbed this our "season of experts," because we're talking to more than a half dozen people with all different kinds of bookish expertise. They'll share tips, tricks, and behind-the-scenes takes on their corner of the reading world. I'm giddy with bookish anticipation.
This is going to be a great season. I hope you'll join me and your fellow readers for what I expect will be our best summer yet.
Happy summer, and happy reading!
Anne
P.S. I teamed up with Brandy at Page 1 Books for a special Summer Book Club box. Those boxes sold out in a jiffy, but I'm giving away one more box over on Instagram this week. Click here to check it out.
P.P.S. The guide is going out by email on May 16. If you're not on the list, sign up here.
more posts you might enjoy